I could have spent so much time in the deteriorating buildings left on the 600 acre piece of land in Massachusetts…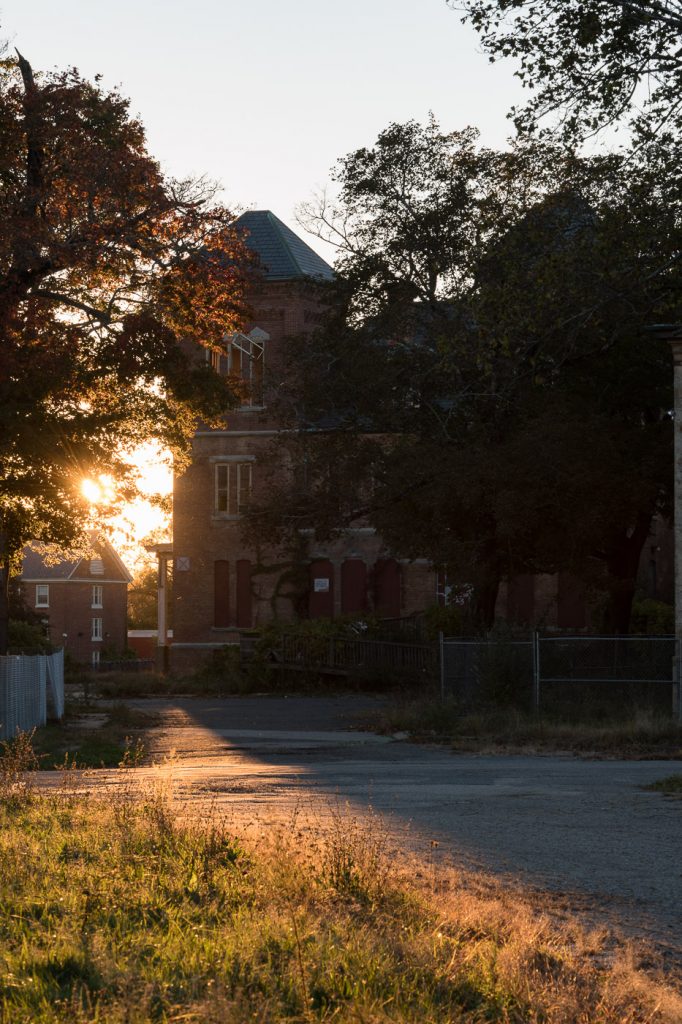 The sole purpose of the hospital (which some of the buildings of what were originally used as a reform school for boys) was to accompany the needs and treat insane people. In 1884, only a few of these hospitals existed in the east coast of the country among states like New York and Michigan. The first 200 patients were transferred to the ground from those other hospitals in 1886. Solomon Carter Fuller performed ground breaking research on Alzheimers disease on these grounds in the early 1900's.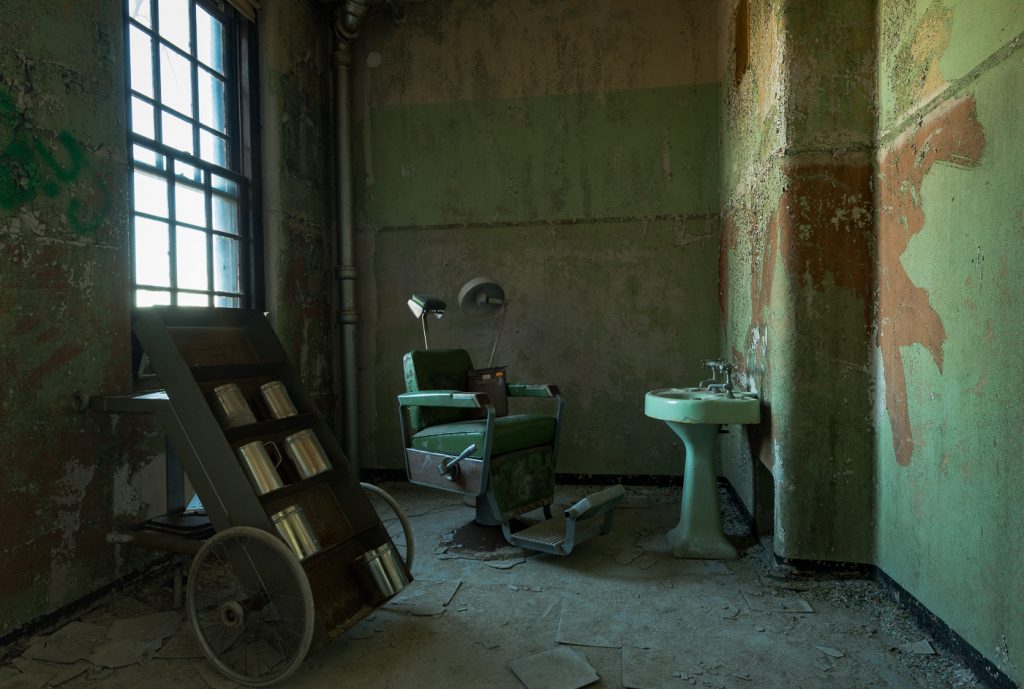 In 2010 the hospital closed down, and more than 500 deaths were claimed here from the late 1800s until 2010. The characteristics of the buildings collapsed roofs and untreated grounds were the first of many signs of complete abandonment. I walked the halls mentally incapable kids roamed who were trapped here, knowing of only these windows to get a sight of something different. A lot of these rooms were pitch black and i could feel the stagnant air all around me, musty and wet from being trapped in the boarded up buildings.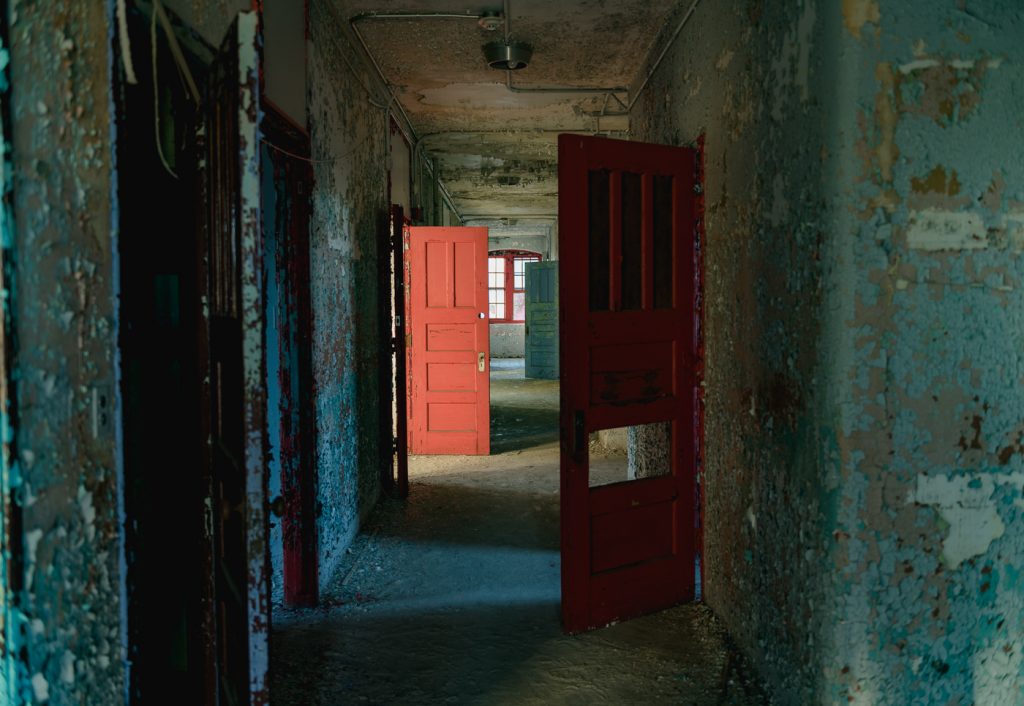 The first building we entered in our exploration was a theatre room that had almost nothing left of it except for the top row of seats along with a piano. The dingy stage curtains still hung on the warped, graffiti covered stage.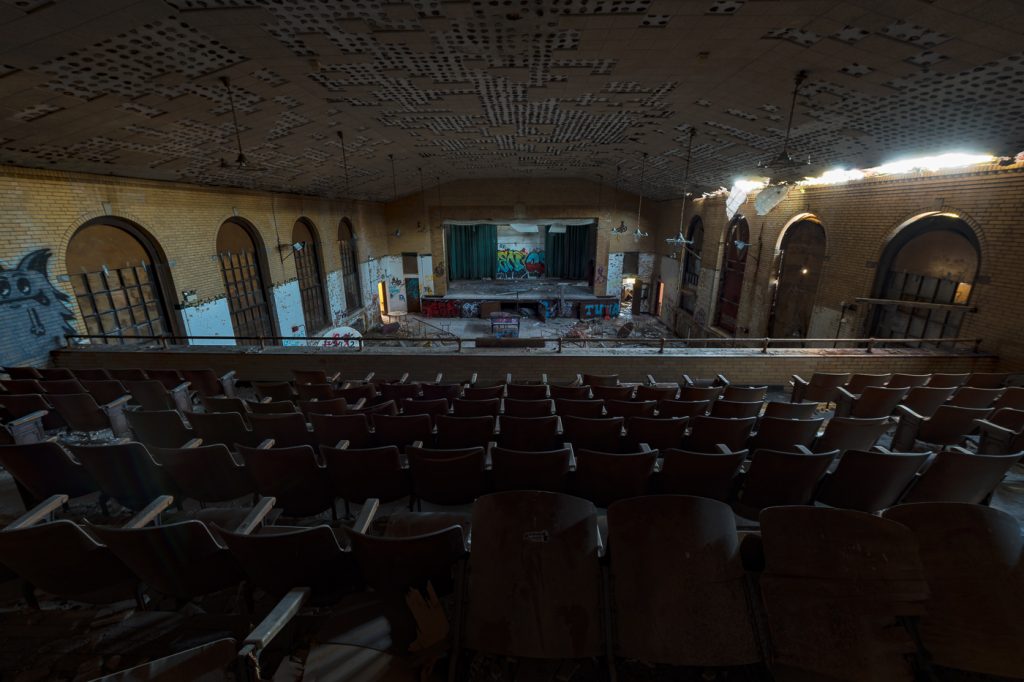 The building we were told was the best from other explorers was covered in old medical equipment that sat there abandoned, rotting away in time. As well as the paint peeling walls surrounding them. I was infatuated by the old medical records and tools left behind thinking to myself how important that equipment was to the doctors practice decades ago. I found a bat on its death bed in one of the rooms, trying to find shade to decease. He was covered in dust from the crumbling lead paint on the walls trying to get away from the light let in by the ripped curtains on the beautiful old windows lining ever room of the massive structure. Those were the only occupants on this campus what was once filled with mental health patients.
While exploring here my thoughts consisted of what it was like throughout the 1900's while treatment was in place for the patients. Usually urbex photographers know the ground rules regarding giving off location information, but by the end of this year the grounds of Westborough will be torn down for good. In fact, the process was already started when we arrived. Seeing those bulldozers and excavators made me realize that very soon the only thing left will be the stories and documentation many people have of this place. What was once a place for treatment of the mentally ill might be a shopping plaza or perhaps a housing plan? Only time will tell.